Sotomayor Square
Plaza Sotomayor, Valparaíso
Plaza Sotomayor is a square located in the Chilean city of Valparaiso. Considered the largest civic center in the city, as well as the main axis of the Barrio Puerto, it houses important buildings, such as the Monument to the Heroes of Iquique, where the remains of Arturo Prat lie, and the Edificio Armada de Chile, corresponding to the old Intendencia.


Today it is also an important archaeological centre, since in its subsoil are located the remains of the first fiscal dock of the port built with the remains of the frigate Esmeralda captured by Thomas Cochrane to the Spanish navy.


Originally called Plaza de la Aduana, then its name was changed to Plaza del Palacio, until it got its current name in honor of Rafael Sotomayor, an important minister of the 19th century.


On January 23, 1979, it was declared a Typical Chilean Zone, along with all the buildings that surround it, at the same time that the Edificio Armada de Chile was declared a Historical Monument.
Experience Sotomayor Square with GreatChile
Programs & Tours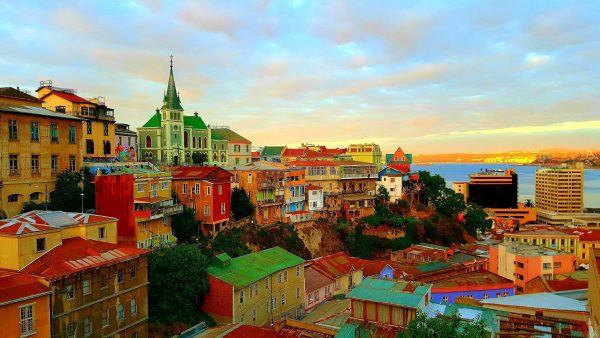 Valparaíso Hills and Viewpoints
Visit Valparaíso and fall in love with this city declared a World Heritage Site by UNESCO.