Valparaiso awaits you with all its attractions.
If you are going to spend some time in Santiago and want to escape from the big city life for one or two days then your best bet is to go to the UNESCO World Heritage City of Valparaiso. If you've enjoyed walking through neighborhoods that cultivate urban culture or street art, fixing your eyes on provocative thinking and beautiful street art then you'll love Valparaíso.
But how do we get to this beautiful region of Chile? We tell you some alternatives.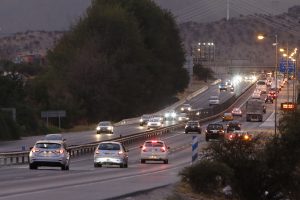 By Land
By car is the most common from Santiago, you have to take the Route 68. The road connects to the spas on the central coast at Casablanca.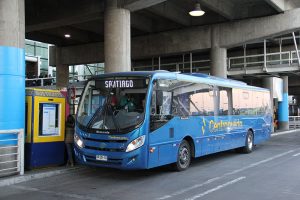 From Santiago Airport to Valparaiso by bus
To go from Santiago airport to Valparaiso the key is to first arrive at Pajaritos Metro station which is where the first bus terminal is located. You can get there by Uber or Cabify, or through the Turbus and Centropuerto bus service, the latter departing from gate 5 and leaving every 10 minutes.
Once you arrive at Pajaritos station, you can get your bus ticket from one of the two bus companies that travel to Valparaiso, Turbus and Pullman Bus. The buses leave every so often, on average the one way ticket costs approximately 12 dollars and the trip takes a little less than two hours.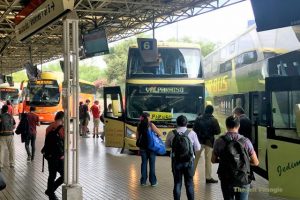 Going from downtown Santiago to Valparaiso by bus
If we are in Santiago City, probably in some of the tourist areas, you just have to go to Line 1 of the Metro, direction San Pablo. You should get off at Terminal Alameda (Metro Universidad de Santiago) or at Pajaritos Station.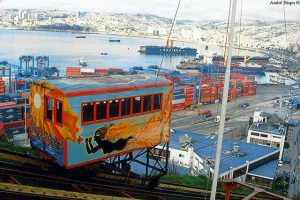 Once in Valparaiso
The bus terminal of Valparaiso is a little far from the center, to go to the Port area or to the famous Cerro Alegre it is recommended to take collective transport or Uber/Cabify. The average cost of both companies to Cerro Alegre is about 4 dollars and they work very well.