Another of the favorite walks of people and tourists is the Atkinson Walk, located on Cerro Concepción is among old houses of the nineteenth century, shops, restaurants and a magnificent view.
The Atkinson Promenade, part of the city's Heritage Site, is one of the most traditional viewpoints of the Port City.
This viewpoint walk allows visitors to appreciate the hills that border the Almendral, the Plaza Aníbal Pinto and even to see Viña del Mar.
Its name pays tribute to Juan Atkinson, a wealthy businessman from Valparaíso, a shipbuilder and owner of a dock.
It was he who promoted, in 1886, the construction of the group of semi-detached houses with gardens that give origin to the beautiful promenade. All these beautifully colored houses, in English style, are characterized by their small front gardens, smooth facades and large sash windows.
Experience Atkinson Walk with GreatChile
Programs & Tours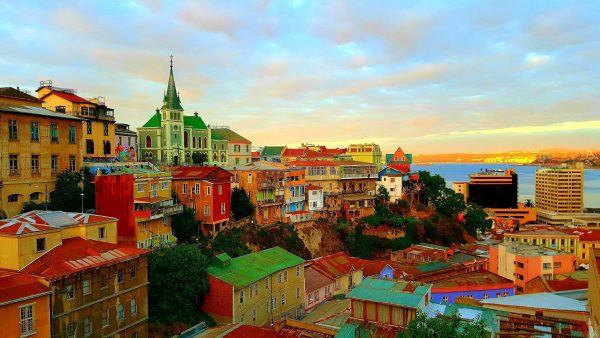 Valparaíso Hills and Viewpoints